Global
ARI named Travel Retailer of the Year at the World Whiskies Awards 2023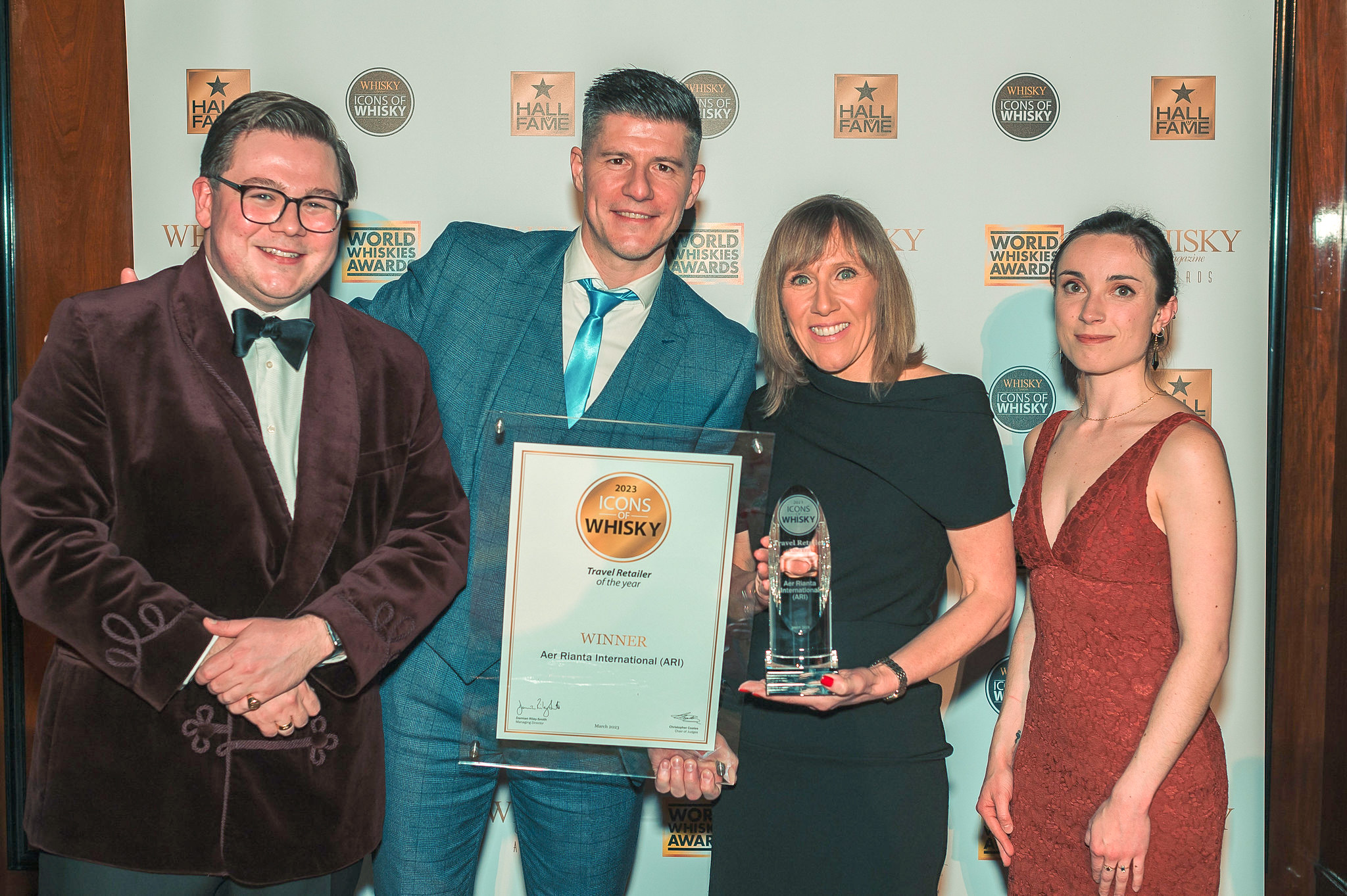 ARI is delighted to have been named Travel Retailer of the Year at the recent World Whiskies Awards 2023, hosted by Whisky Magazine.
The award was collected by Shane O'Sullivan, Global Buying Manager Liquor & Tobacco and Tracey Jordan, Buyer Liquor & Tobacco at a gala awards ceremony in London.
Each year these awards commend the best people, places, and products in the world of whisk(e)y, and our team was honoured to collect this prestigious global award in the Global Icons of Whisky Retailer Awards 2023 – a subcategory of the World Whiskies Awards.
Last November, The Loop Duty Free at Dublin Airport was named Multiple Outlet Retailer of the Year at the regional leg of the Icons of Whisky Awards, while buyer Tracey Jordan was highly commended as Spirits Buyer of the Year.
Congratulations to all the team at ARI who continue to bring an unrivalled range and exceptional whisk(e)y experience to customers.