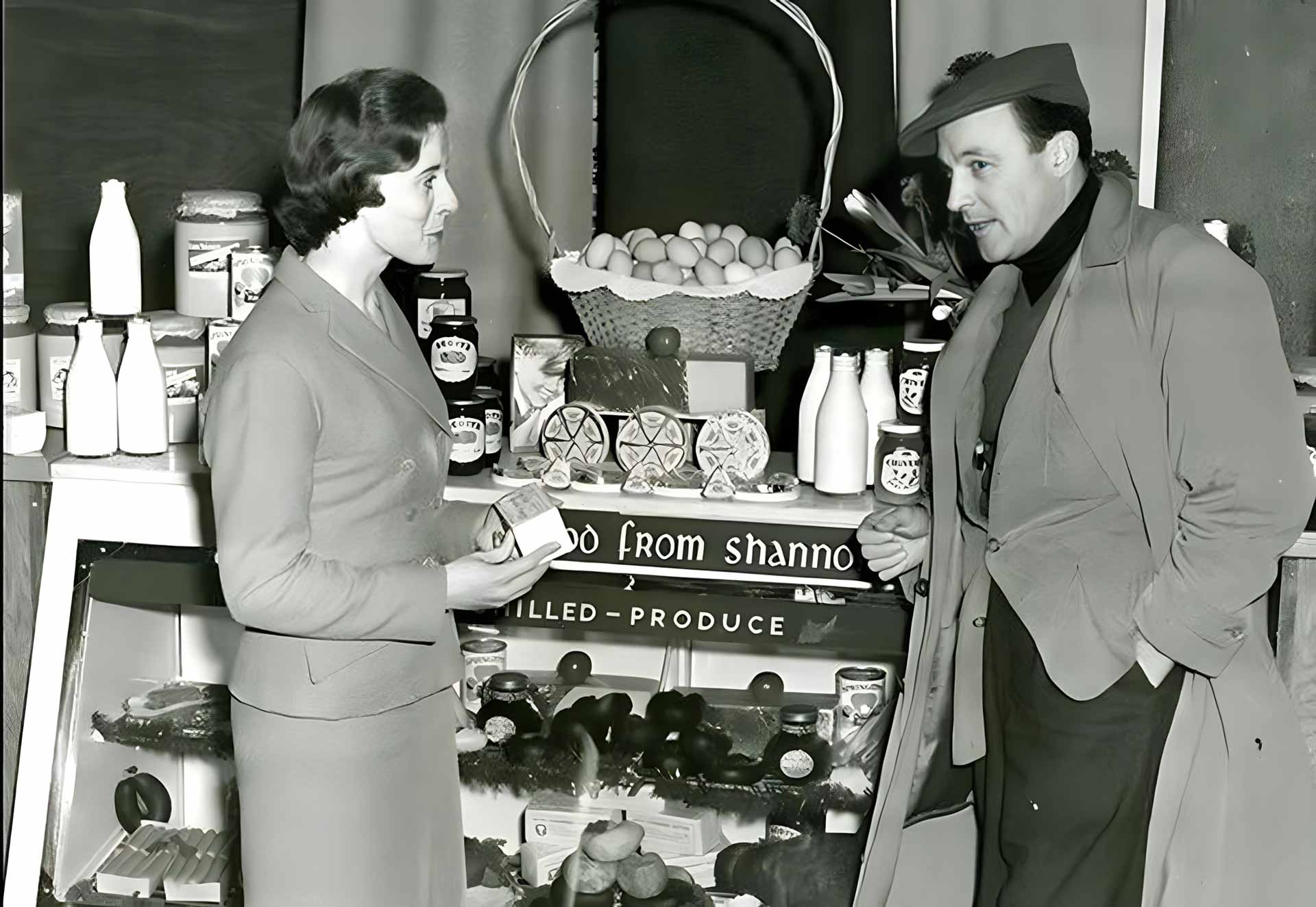 Our History
The concept of Global Duty Free was born at Shannon Airport in 1947. And for over 75 years ARI has continued to blaze a trail across the globe. 
Being innovators is still what gets us out of bed in the morning, and guides everything we do as a business.
Our pioneering story is woven through all corners of the globe. We are a business founded on firsts, and we never shy away from a challenge.
ARI was the first operator to establish and manage a Duty Free store at Dubai International Airport in 1983. We were also the first to bring Duty Free shopping to Russia in 1988.
Most recently our travels have taken us to Portugal with the launch of Portugal Duty Free in June 2022. And our legacy continues to grow.
Duty Free is born
ARI opens the world's first Duty Free shop at Shannon Airport. The concept was then developed at Dublin and Cork airports.
ARI wins its first overseas contract with Dubai International Airport.
ARI, through a joint venture with Aeroflot, opens Duty Free operations in Moscow, Saint Petersburg, Russia and Kiev, Ukraine. ARI also creates downtown stores in Moscow and border crossing stores between Russia and Finland.
Bahrain Duty Free is established. During the 1990s ARI Middle East (ARIME) opens in Lebanon, Kuwait and Damascus.
ARI establishes Duty Free shops at both ends of the Channel Tunnel, which becomes the largest Duty Free in the world during its years of operations. ARI also creates the first downtown Duty Free store in Thailand.
ARI introduces Duty Free to the People's Republic of China, helping to open the country's first international Duty Free store with Beijing Capital Airport.
ARI partners with Sky Connections to win the Liquor and Tobacco Duty Free concession at Chek Lap Kok Airport in Hong Kong.
ARI North America is established to operate shops at Montréal, Ottawa, Edmonton, Halifax and Winnipeg Airports. Later ARI expands into US Airports in New York and Boston.
ARIME assumes all Duty Free operations in Cyprus at both Larnaca and Paphos airports.
ARI enters the Indian market, successfully opening Duty Free outlets at Terminal 3 Delhi International Airport, currently the largest Duty Free operator in India.
ARI opens its doors in Auckland International Airport, New Zealand.
The opening of Terminal 5 facility at Saudi Arabia's King Khalid International Airport in Riyadh. This was followed by ARI opening a walk-through retail operation also in Terminal 5.
ARI enters the Indonesian market as part of a joint venture operating the Beauty, Fashion and Accessory categories in the Terminal 3 in Soekarno-Hatta International Airport. ARI opens new stores in Québec City in Canada.
ARI is awarded a new contract to run the Duty Free and luxury retail concession at the new Muscat International Airport.
ARI wins the contract to operate the retail concession at both Tivat Airport and Podgorica Airport in Montenegro.
ARI opens Portugal Duty Free just 3 months after being awarded the contract, and assumes the operation of Duty Free retail across all 8 Portuguese airports.